COST PER GARMENT
Since every job is unique, the pricing can vary significantly depending on the specs of the job. Here are some of the factors that all contribute to the price of a t-shirt or hat order:
Brand and style of the blank garment
Number of colors in the design (for screen printing only)
Number of stitches in the design (for embroidery only)
Number of print or embroidery locations
Quantity of garments ordered
Any special techniques required for difficult jobs
Additional Fees
Besides the cost per shirt, there are some other fees that might apply to your order:
Screen preparation fees- $25 per screen (each color in your design will require it's own screen)
Embroidery digitization fees- $50 per logo (each logo needs to be digitized so our embroidery machine can read the file)
Graphic design fees- $50 per hour (the first hour is free, and after that we charge by the hour for design work)
Rush order fees- (determined on a job-by-job basis)
If you'd like a quote for your specific job, then get in touch with us and we'll work with you to put together an order that falls within your price range.
Listed below are some sample prices for various styles and prints. (These are priced out based on our minimum quantity of 36 shirts per design).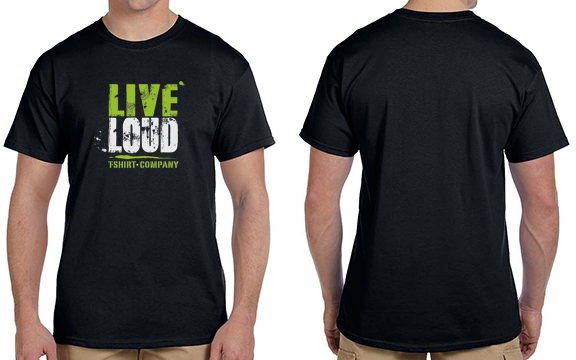 GILDAN 60Z COTTON TEE
blank shirt cost: $5.35
2 color front print cost: $2.75
TOTAL COST PER SHIRT: $8.10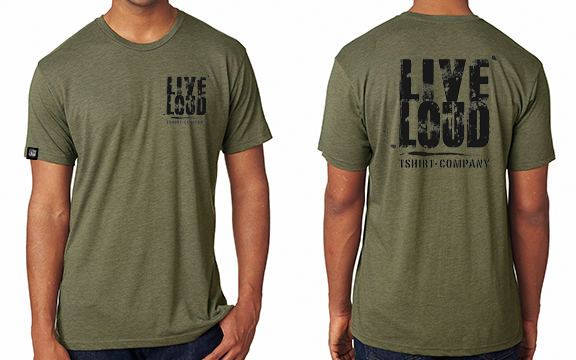 NEXT LEVEL TRIBLEND TEE
blank shirt cost: $7.05
1 color left chest print: $2.50
1 color back print: $2.50
1" woven label on sleeve: $3.00
TOTAL COST PER SHIRT: $15.05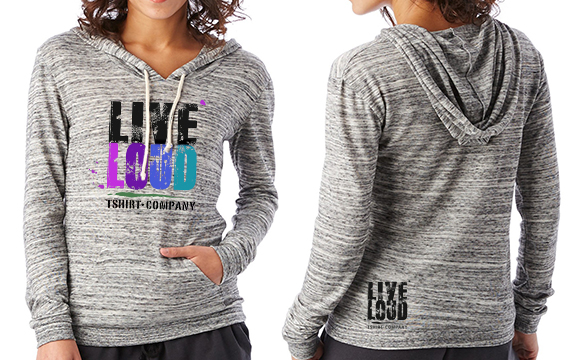 ALTERNATIVE LADIES' ECO-JERSEY HOODIE
blank shirt cost: $20.35
6 color front print: $4.50
1 color back print: $2.50
TOTAL COST PER SHIRT: $27.35